When you move your WHMCS addon, if the domain, IP or directory you use it in is changing then you will need to have your license updated. Addon's license is working like WHMCS license.
1- Please login to Client Area via your login details and go to "MY PRODUCTS & SERVICES" page.





2- Just Click to "View Details" of your license.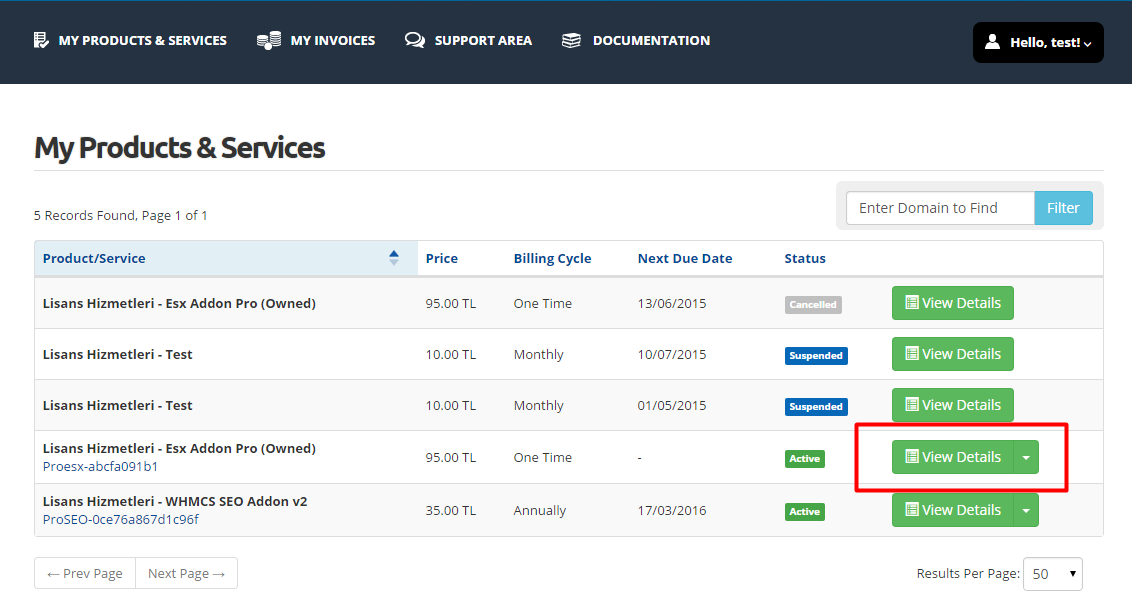 3- Click Reissue under the Management Actions tab or Reissue button under "Information" tab.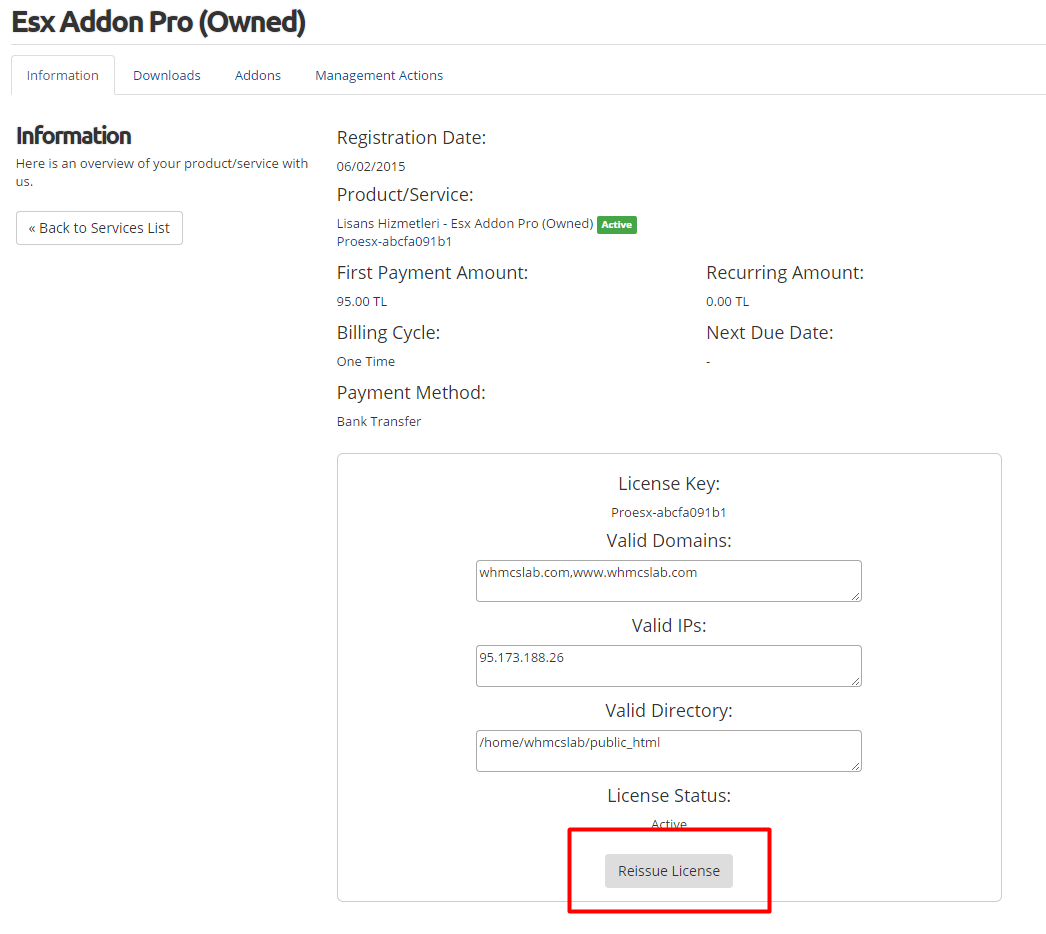 Then visit to addon page of your WHMCS admin area and use the same license.